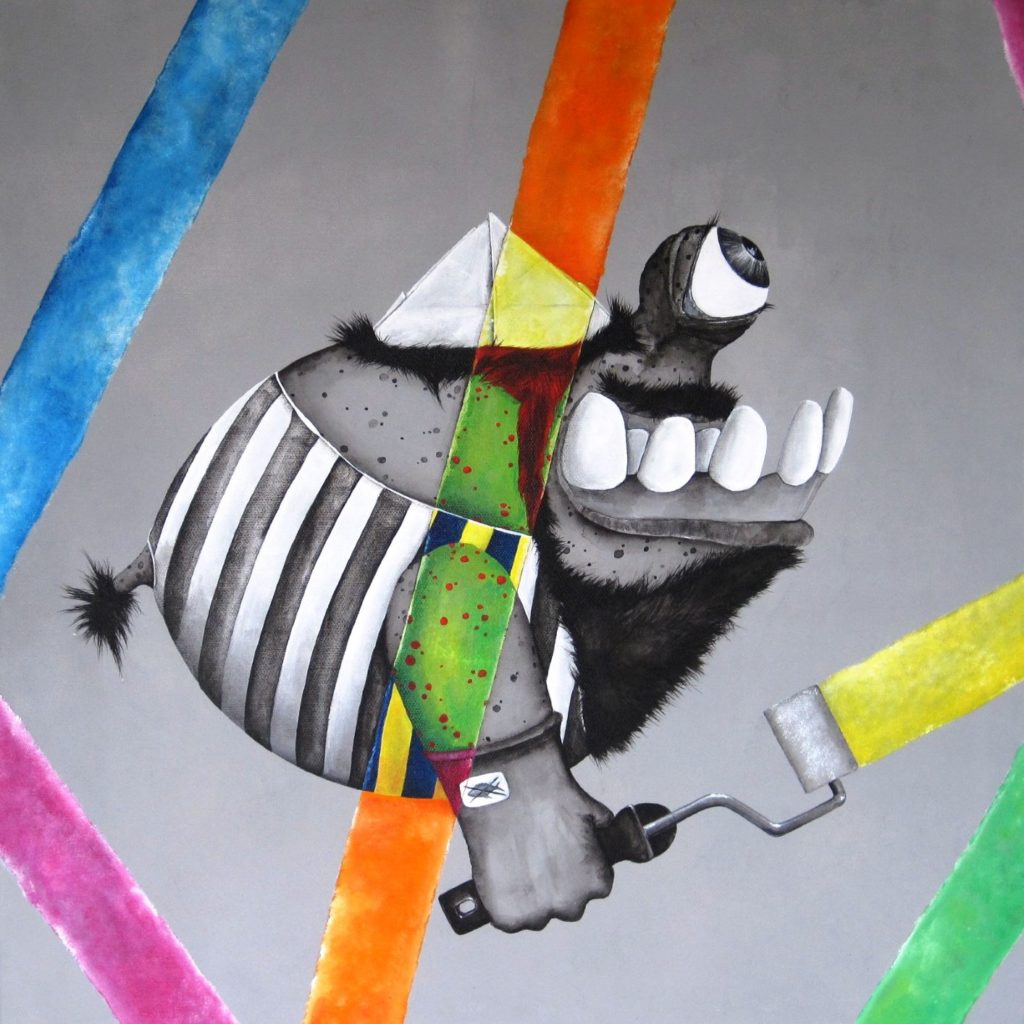 is a German artist who lives in France. She became known through her UNfishes(NOT-A-FISH), which she exhibited in galleries and numerous art fairs across Europe, such as the Berliner Liste, the MAF Vienna, the AAF Brussels, the SNBA Paris and Europ'art Geneva. This is how Manuela Marchal's UNfishes found enthusiasts Worldwide.
She has created and painted over 4000 of these UNfishes, in acrylics, in oils, on various platforms. The theme is a constant flow and process of creation and dissection. Disguised, distorted, unseen, decomposed and recomposed, Manuela Marchal's UNfishes have a message:
An UNfish is not a fish.
And vice-versa